saulesbrilles
—
Luxobaltic
, februāris 14, 2013 09:28 | 362 skatījumi |
Drukāt rakstu
Skatīt dzīvi caur rozā brillēm jeb atzīties mīlestībā ar Vogue. Vogue ir radījis jaunu kolekciju, http://cialisonline-onlinebestrx.com/ kas īpaši veltīta
šai dienai,
kad atzīšanās mīlestībā notiek biežāk kā ikdienā, kad otra cilvēka sirds iepukstas straujāk no skatiena vien. Šogad Valentīndienā
Vogue piedāvā divus īpaši greznus modeļus, kas izstaro zīmola stilu, drosmi un krāsainību.
Vogue radītās brilles vienmēr tikušas saistītas
ar saulainu, piedzīvojumiem bagātu garu. Gift of Love kolekcija piedāvā divus satriecošos acetāta saulesbriļļu modeļus košās krāsās, īpašās formās un kā īpašs pieskāriens– kristālveida sirds, kad atrodama uz kājiņu ārpuses.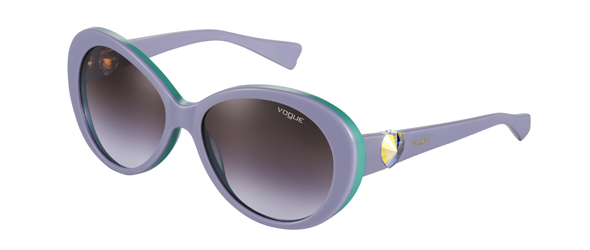 VO2792SB
Retro elementi, nezūdoša elegance raksturo šo apaļo lielizmēra rāmja modeli, nedaudz kaķacs formā, ko izgrezno kristālveida sirsniņa uz briļļu kājiņu eņģēm. Krāsu palete izstaro modeļa unikalitāti – ugunssarkana krāsa un pelēkas lēcas; zila/oranža krāsa ar zilām kājiņām, dūmakaina bronzas sirds un pelēkas lēcas, pelēka-violeta/zaļa ar pelēki violetām kājiņām.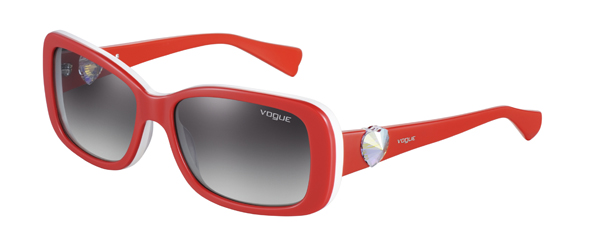 VO 2791SB
Šajā modelī jūtams jaunības
pieskāriens, to raksturo biezs, kvadrātveida rāmis un modernas līnijas, kas ideāli kombinētas ar
burvīgu kristāla sirsniņu uz briļļu eņģēm. Rezultātā radies neuzkrītošs, pilsētniecisks stils ar
fantastisku krāsu paleti. Opāla brūna ar zilām kājiņām, dūmakaina bronzas sirsniņu un brūnām lēcām; ķiršu sarkana ar tumšām bordo kājiņām, ugunssarkana sirsniņa un pelēkas lēcas; sarkana/balta krāsa ar sarkanām kājiņām, caurspīdīga sirsniņa pharmacyonline-bestcheap un pelēkas lēcas; gaiši brūna/dzeltena ar gaiši brūnām kājiņām, caurspīdīga sirsniņa un brūnas lēcas; Havana krāsa ar ugunssarkanu sirsniņu un brūnām lēcām; riekstu
un ķiršu krāsas.
Brilles nopērkamas īpašos iepakojumos, lai arī tev šajā dienā
kāds sagādātu pārsteigumu un pasniegtu dāvanu un, kāpēc gan neatzīties mīlestībā ar
Vogue palīdzību? Sievietes to novērtēs!
Īpašās Gift of Love saulesbrilles
iespējams iegādāties Optika Italiana un Fielmann optikās.
Birkas:

saulesbrilles, Vogue